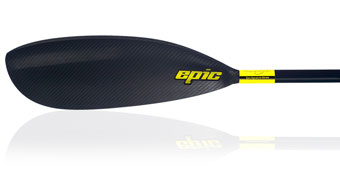 Epic Small Mid Wing - Full Carbon
Price: £360
Description
The Epic small mid wing is the same area as the Bracsa 4 min so is suitable for smaller athletes. Ideal for sprint and marathon as well as ocean racing this paddle is perfectly balnced in the water so there is minimal load on the forearms.
The full carbon paddles benefit from the same foam core as the signature hybrid blades butbeing 100% carbon fibre they are extremely lightweight and rigid. The blades themselves are clear black carbon finish.
Available in 3 lengths
200-210cm
205-215cm
210-220cm
Other lengths are available on request please email.
Full Carbon
24 oz (680 grams) £320